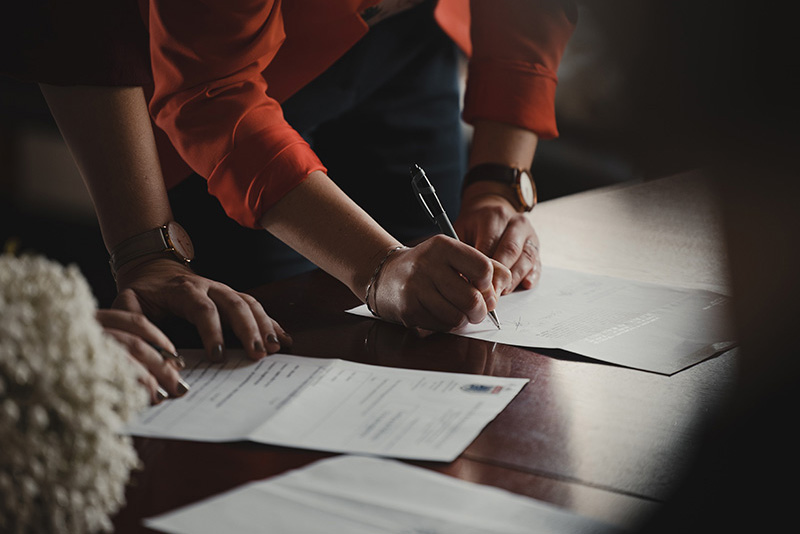 Mediation is an essential and important part of most domestic legal disputes. No matter how contentious and difficult your case is, it will most likely be resolved at least partially by reaching an agreement with the other party. It's also best for everyone involved if you can work out a mutual agreement that everyone can live with.
We work carefully with both parties to avoid litigation when possible and reach a collaborative agreement without giving up what is most important to you.
Our Utah attorneys are skilled negotiators and have a proven record of approaching the other side with sensitivity to coordinate an agreement without creating hostility or turning an already difficult situation into an all out war.
Most disputed divorces and custody cases are settled through mediation, and it is required in all divorces in Utah before going to trial. Our attorneys have successfully mediated hundreds of family law cases, from simple divorces with minimal assets and no children, to complex cases involving high assets, complex business issues, and difficult issues related to child custody. We have a proven track record of achieving maximum results quickly and efficiently without giving up what is most important to our clients. However, not all cases can be resolved by agreement. If that's the case, we aren't afraid to take your case to trial to fight for your rights.
We have represented clients in mediation in a wide range issues, including child custody, real estate division, asset division, division of business interests, child support, life and health insurance division, alimony, contested adoptions where children have been removed by the state, voluntary relinquishment of custody, relocation of one parent, modification or enforcement of an original court order, and many other situations.
Don't let the complex laws surrounding divorce in Utah intimidate you. Our attorneys at Hundley & Harrison can help you make the best decisions for your family in a way that will leave all parties better off and help you move on with a new chapter in your lives instead of getting bogged down in costly litigation.
Reach out to us for a private, complimentary consultation.