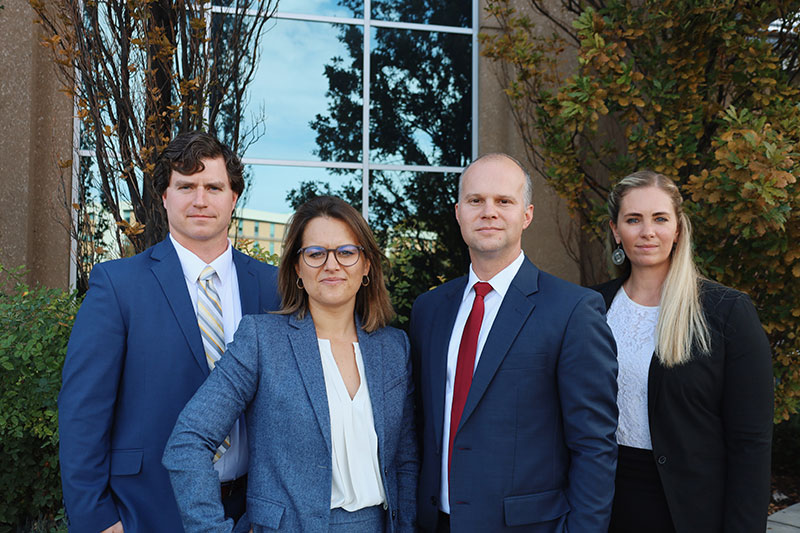 As a boutique practice, we offer small firm affordability while delivering our experience and guidance directly to you.
At Hundley & Harrison your success is our first priority. Dealing with the legal process can be stressful and complicated. We want to take as much of that stress off of you as possible. We will take the time to listen to your concerns and questions. You do not have to go through this alone. When you work with Hundley & Harrison, you can have confidence knowing that your attorney is with you every step of the way.
Our focus is on our clients and helping them find practical solutions to real-world problems. We strive to provide effective and affordable legal representation for every client. We aim to provide competent legal advice and offer payment plans for every financial circumstance to help you keep up with the costs involved.
We believe that the best solution to any legal problem can be found outside the courtroom and our experienced attorneys will work to negotiate the best settlement possible. But people aren't always reasonable, and it's often necessary to go to court. If your legal issue can't be resolved outside of court, we will not hesitate to go to trial and fight for your rights in the courtroom.
Founding Partner
Cory Hundley is a partner at Hundley & Harrison and divides his practice equally between family law and personal injury. Cory is an experienced negotiator and trial lawyer. He strives to resolve each case quickly and amicably if possible. He has been effective at helping many clients reach amicable resolutions even in the most difficult legal disputes.
Founding Partner
Ms. Harrison is a Partner at Hundley & Harrison. Ms. Harrison primarily practices Estate Planning, Special Needs Planning, Guardianship & Conservatorship, Probate Administration, Family Law and Bankruptcy. She also spends significant time handling business formation and transactional issues.
Associate Attorney
Mr. Erekson is an associate attorney at Hundley & Harrison. He practices primarily family law, personal injury, and estate planning. He has a reputation for hard work and is skilled at complex research tasks. This helps him explain challenging legal topics to clients and present winning arguments to the court.
Of Counsel
Ms. Tyler graduated from the J. Reuben Clark Law School at Brigham Young University and was admitted to the Utah Bar in 2012. While in law school, she served as Editor-in-Chief of the Education & Law Journal and as Secretary of the Family Law Society. Ms. Tyler also worked as a law clerk for the BYU Office of the General Counsel.
Of Counsel
Mr. Cope received his Juris Doctorate from the Sandra Day O'connor College of Law at Arizona State University. During law school, Mr. Cope completed a judicial externship for the honorable Judge George Nielsen of the U.S. Bankruptcy Court, District of Arizona. Notably, Mr. Cope was selected for an internship in Seoul, South Korea, serving as a legal intern with an international law firm where he assisted with multinational transactions and contracts.
Learn how our team can assist you.