Speak to an attorney today
We are committed to serving our clients. Give us a call or send us a message so we can know how to help you.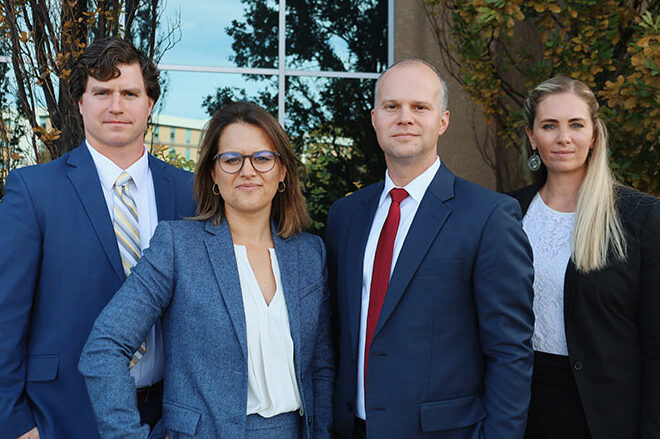 If you've been injured because of someone else's carelessness, we can help you.
It can be overwhelming when you've been injured. Medical bills can pile up quickly, especially if you aren't able to work and creditors can be relentless. Understanding where and how to pursue an insurance claim can be confusing, and if you're expecting the insurance company to treat you fairly, think again.
We not only take on the insurance company to make sure you get a fair settlement, but we also fend off creditors and help coordinate with medical providers to make sure you understand the best treatment options for you.
Our goal is to lift the burden of these difficult challenges off of you so you can focus on getting better. Let us help you navigate this difficult process so you can get back up and move on with your life.
There are lots of high profile injury firms out there, but they depend on doing a high volume of cases to pay for their expensive advertising budget. We often get calls from clients who called a billboard attorney first, expecting the best, and after a few months they find that they are frustrated because they rarely even get to speak to their attorney. You may not get the personal attention that you and your case deserve.
We place our priority on our clients and we treat every case like it's our most important. If you have questions about your case, you will always be able to talk to an attorney. If we can't take your call right away, we'll always call you back as soon as possible.
It's important that you understand from day one what you need to do to protect your claim, so don't put it off. We provide free case evaluations and you don't pay a penny unless we recover on your claim. There's no obligation, so call us today.
Auto-Pedestrian Accidents
Client Testimonials
"A few days after recommending my seriously injured neighbor talk to Cory, I saw him at her house! I don't know how many personal injury attorneys are willing to drive to their clients homes, but I was amazed. He went above and beyond to make sure he understood the details of her case and gave her the best service possible. I hope I never need him, but if I do, I'm glad to know someone I trust."
– Elizabeth M.
"Cory and his office were amazing to work with, they responded quickly and handled my case with professionalism and kept me informed of everything going on. Thank you!"
– Thomas Butterfield