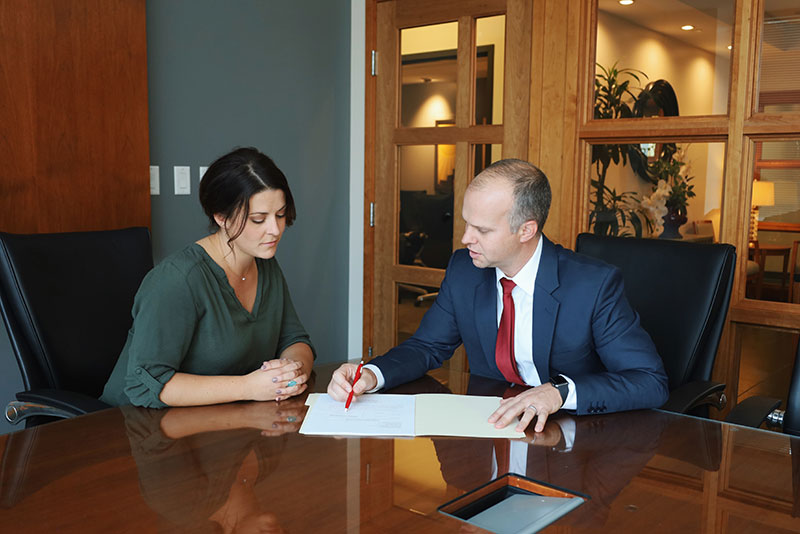 The process of divorce can be a stressful and emotionally charged experience involving the most important parts of your life; your children, your home, and your financial well-being. The emotions and financial strain can quickly become overwhelming. The decisions you make during this time will affect almost every aspect of your life for years to come. It is important to have an attorney you can trust to provide perspective and help you understand the complexities of the legal system. Hundley & Harrison can help you navigate the difficult process of divorce. Our family law attorneys will work closely with you to make sure you understand everything that is at stake and help you make informed, real-world decisions.
Every divorce is different and you need an attorney who will approach your divorce with the care and attention you deserve. Whether you are parting ways amicably or need help navigating the complexities of litigation, we are committed to providing you and your family with personalized service. Our first objective is to resolve your case with as little contention, and as little cost to you as possible without giving up what's most important to you. And if push comes to shove, we'll fight to make sure you get a fair result. We are results-driven and family-oriented. Our team has handled hundreds of divorces professionally and personally, and we are dedicated to making sure you get the best outcome possible.
We believe it's important to meet with an attorney before you decide who will be helping you navigate this difficult time, so we offer free consultations to discuss the strategy that may be right for you. There is no obligation, so call our attorneys now to set up an appointment.
Reach out to us for a private, complimentary consultation.